Revlon ColorSilk is one of the leading brands in the hair coloring industry, renowned for its long-lasting results. The brand is well-known for providing vibrant, rich color that lasts up to 3-5 weeks. With its unique blend of UV defense and triple-protection technology, this hair color is designed to stay true and resist fading for longer.
This brand of hair color has also proven to be kind to your hair, helping to nourish and protect it from damage. Its deep conditioning ingredients leave your hair feeling soft, shiny, and healthy-looking. Additionally, its ammonia-free formula is gentle on your hair, ensuring that there is less damage caused to your locks.
So if you're looking for a hair color that will last more than just a few days, Revlon ColorSilk is the way to go! Not only does it provide long-lasting, rich color, but also helps protect and nourish your hair. No matter your hair type, this brand of hair color will give you the vibrant, healthy-looking color you desire.
Is Revlon ColorSilk good hair color?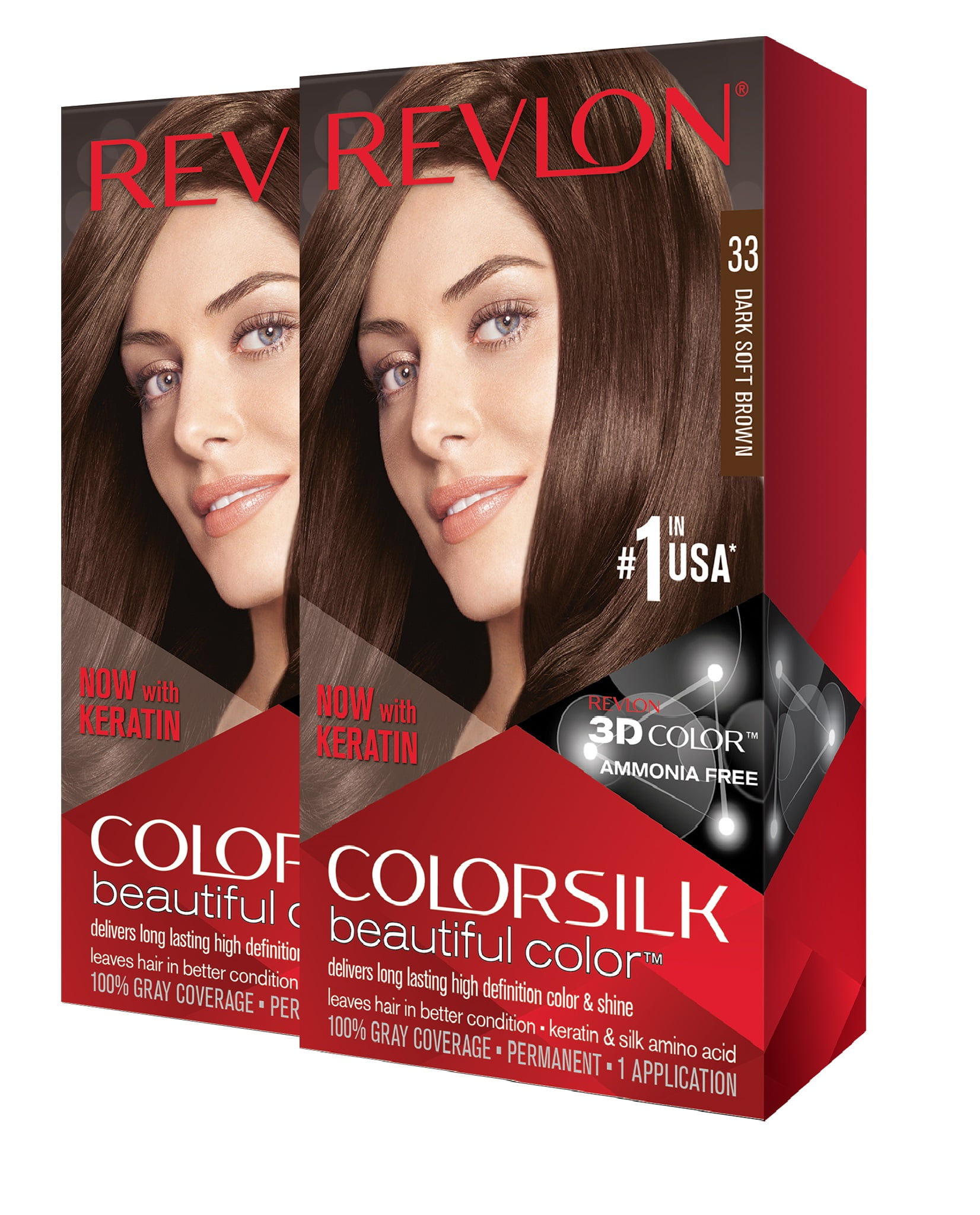 When it comes to hair color, few brands have the same reputation as Revlon ColorSilk. It's known for its vibrant, long-lasting color and excellent conditioning effects.
The hair color itself is made from a blend of three dyes that work together to produce brilliant colors. It is ammonia-free, so it won't damage your hair or cause scalp irritation. Plus, it has a pleasant scent that won't overwhelm your senses. It also contains UV filters to protect your hair from the sun.
The formula is gentle on hair and easy to apply, giving you even coverage and consistent results. Plus, it has keratin and silk proteins that help to condition your hair and make it look softer and more vibrant.
The colors come in a wide range of shades so you can find something that suits any hair color. They are also affordable compared to other brands, making them a great choice for anyone on a budget.
Overall, Revlon ColorSilk is an excellent hair color option. It provides vibrant color, conditioning benefits, and protection from the sun, making it a great value for the price.
Does Revlon ColorSilk damage hair?
The million-dollar question – does Revlon ColorSilk damage hair?
The truth is, it can. Revlon ColorSilk is a product designed to color your hair, and like any chemical colorant, there is potential for hair damage. This damage can range from mild to severe, depending on the individual and their hair type.
However, it is important to note that Revlon has taken steps to mitigate potential damage. Their formula is ammonia-free and includes nourishing ingredients like vitamin E, which helps to protect and condition hair.
When used according to the instructions on the packaging, there should be minimal damage to your hair. It's important to understand your hair type and use the product accordingly. If you have damaged or fragile hair, you may want to consider a more gentle option, such as semi-permanent hair dye.
You can check how safe a hair color is on Environment Working Group, which rates each product for its health benefits. Basically, every dye damages your hair in one way or another, but if you've decided to dye your hair a little at home, some of them aren't that harmful to your hair.
In addition, proper post-coloring care is essential. ColorSilk recommends using a sulfate-free shampoo and conditioner, as well as weekly deep conditioning treatments to keep your hair looking and feeling healthy.
Revlon ColorSilk can damage hair if not used according to the instructions or if the individual has overly damaged or fragile hair. With that said, if used correctly, it is possible to use ColorSilk without compromising the health of your hair.